Never Let Dirty Furniture Embarrass You Again!
Oasis also can perform furniture cleaning services in your home or office.  There are many different types of furniture that need to be cleaned.  Oasis can help in any situation.
At any time a mess can happen with your furniture.  Maybe you were eating spaghetti and dumped your plate or your kids were playing and dropped other food on the couch.
The bottom line is, we have what it takes to clean any upholstery after just about any mess. 
Our Furniture Cleaning Process Is Simple & Stress-Free
All you have to do is place one phone call to us and we take care of everything else.  We like to make everything stress free for our customers. 
You never have to worry when you call Oasis Carpet Cleaning.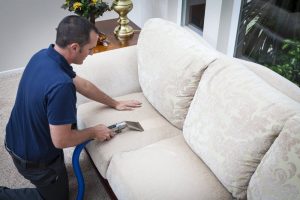 All of our technicians are highly trained and have been with our company for at least 3 years.  
You can rest assured we never send out anyone who doesn't know what there doing.  We know this is one of the things that sets Oasis apart from our competitors.     
After we send one of our technicians out to your home or business, they will always first inspect your furniture before performing any cleaning.
We use a safe cleaning solution for every job and we will first test in an inconspicuous place to make sure everything will go ok with the cleaning.
Oasis handles all your furniture cleaning needs all by one company.
We pride ourselves on keeping a good customer base who returns to us year after year.
Spotted or Stained Furniture, No Problem
We can handle anything you give us, any type of spotted or stand furniture.
Nothing Harsh Used
We are what's knows as an environmentally safe and conscious company.  We use only the finest, safest ingredients when we clean anything.
We do this to keep you and your home safe and free from any bad chemicals you don't want in your home.